Conscious Leadership Scenario:
In our decades of work with CEOs, we've seen many extraordinary and impressive business strategies. But what we rarely see? A CEO who has all the people they need to carry it out. In fact, we often see downright panic when it comes to the question of talent management, especially when it comes to Confident Conscious Leadership Talent.
We are often asked, "How can I be a confident leader in uncertain situations? Does it come from your personality or is it learned?"
My simple answer to that is, Yes. Having certain personality traits does help your self-confidence, but self-confidence is a habit that can be learned.
Maintaining your self-confidence as a leader in unsure or defensive situations does not have to be difficult. You just have to know how to go about the situation in the right way. What makes a great Conscious Leader is being confident and practicing Conscious Leadership habits.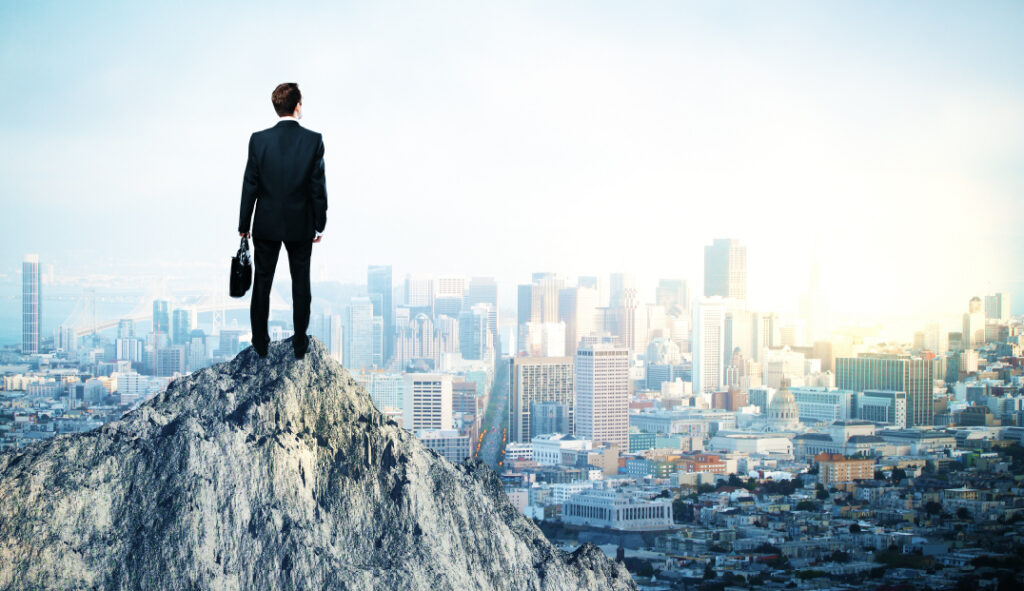 Leadership Fail:

Leading with your ego – using fear to motivate

Not being an active listener – my way or the highway
Micromanaging – keeping your managers on speed dial
Demanding Respect – it's earned through nurturing and Conscious Leadership

Passing the Buck – when you choose the wrong path. You own it to your team
Acting Like You're Above your Employees – there is no "i" in team. We move forward together.
Negative Affect on Culture and Organizational Performance:
1) Morale is low across the company
2) Retention of High Performers is impossible
3) Revenue and growth are stagnant and start to sink
4) Stakeholders and Shareholders lose confidence
Conscious Leadership Solution:
Admit to Your Shortcomings
Don't get caught up in your Ego.
Being a Conscious Self-Confident leader doesn't mean you're always right or even have to be right in the end. The Top Transformational Leaders fail its part of their learning process. Without change there is no growth.
Leaders need to be courageous, but they also need to be extremely open to the idea that they could be wrong and need additional guidance. There are many leaders who eventually fail because they refuse to question their own assumptions or conclusions or fail to rely on their team's input to guide their plan.
It makes you a much more courageous and confident leader when you admit to your shortcomings. If you made a mistake or a bad decision, be honest with yourself and with others to admit your wrong doings.
Maybe you are not wrong. Opening yourself up to that possibility, though, is going to make you a more confident leader. It will open your mind to new ideas or new thinking or new solutions to the uncertain situation.
High Self-Esteem Is Essential
The first habit you should practice maintaining an unshakeable self-confidence in any situation is having great self-esteem. The best definition I've heard of self-esteem is, "how much you like and trust yourself." When you like and respect yourself, you always perform and behave better than if you did not.
The more you like yourself, the more confidence you have. The more you like yourself, and believe in yourself, the more efficient and effective you are in each area of your life (personal/work balance) Self-esteem is the key to handling yourself the best way possible as both an individual and a leader.
Live Life Daily-Consistent with Your Conscious Values
Living your life consistent with your deepest conscious values is essential for high self-esteem.
People who are clear about what they believe in and value, and who refuse to compromise their values, like and respect themselves. People who are unclear about what is really important to them have a much harder time. Defining your, "Why" is critical.
The "Law of Reversibility," says that feelings and actions interact with each other. If you feel a certain way, you will act in a manner consistent with what you're feeling. However, the reverse is also true. If you act in a certain way, your actions will create within you the feelings that are consistent with them.
Practice Courageous Leadership
Another way to build up self-confidence for handling any situation is to continuously practice courageous leadership qualities with a focus around Honesty and Integrity, Intellectual Firepower, Energy, Passion, and Humility.
All of life is a risk of some kind. Whenever you engage in any action where the outcome is uncertain, for any reason – you are taking a risk. The average person faces one thousand plus decisions a day based on uncertainty of a conscious outcome.
You take a risk whenever you venture into the unknown. Your possibilities and probabilities cannot be determined to an exact degree. It's not whether you take risks, but the focus should be on how skillful you are in taking them. Focused on the right conscious reason for pursuit.
Take Intelligent Risks
One of the very best ways to develop your ability to take intelligent risks is to consciously and deliberately do the things you fear, one step at a time. There is nothing wrong with being uncomfortable. I would encourage a deeper knowledge of being comfortable with being extremely uncomfortable.
You don't have to climb Mt Everest without shoes. Simply practice resisting your natural tendency to slip into a comfort zone of complacency and low performance-push your self daily.
Take any fear that you may be experiencing and treat it as a challenge or as an opportunity to grow and to become a better person. Face the fear, control the fear, master the fear, and continue to move forward regardless of the fear. This sounds daunting, but I guarantee you will find deep resolve in these focused efforts.
These are the attributes of a confident and fearless leader.
Grow Through the Insecurities
Remember, new opportunities and experiences can be just as exciting as they are scary. Growing through the insecurities is what shapes you into a confident leader. You just have to continue practicing the right habits.
So, at Thomas & Taylor Partners, we are here to help. For us, our purpose is leadership for a better world, and we are here to help you in showing up as the leader you need to be. We are here to support you globally. We are on this journey together. This is an invitation; an invitation to join us in creating a collaborative movement: the movement that is leadership for a better world.
Live2Lead
Travis