Conscious Leadership Scenario: COVID-19 Quarantine will eventually come to an end and we will need to integrate back to our normal work environment. What does this integration look like?
Leadership Failure: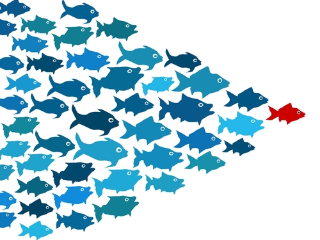 Demanding all employees report back to work after COVID-19 quarantine ends.
Adverse Effect on Culture and Performance:
This quarantine will come to an end and Senior Executive Leadership will be summoning all their staff to go back to work. Some employees will appreciate the immediate surge of social interaction and accept the risk. Other employees may need a subtle nudge and a slow ramp-up- is it a safe approach? Other employees will question the work/life balance they experienced at home-I work better from home. Is there an opportunity to do a split week? Three days at the office. Two days at home office?
Conscious Leadership Solution:
Slow integration and approach is recommended. Empower each manager to make an individual assessment of their teams. Keeping the employees highest and best interest at heart is critical. Encourage each manager to promote and evaluate potential split office and home office participation.
COVID-19 is a good fire drill to learn more about your team working from home. Maybe all employees don't need to be within choking distance of management. Is reporting to the brick and mortar business an old school management style? It's certainly worth considering and a winning retention model.
Live2Lead

Travis