It's all lip service until you develop, implement, and execute on a strategy
Conscious Leadership Scenario:

We spend a third of our adult lives at work. So, it's no surprise that organizational culture matters deeply. 75.3% of senior executive leaders site culture as their main driver to pursue other organizations.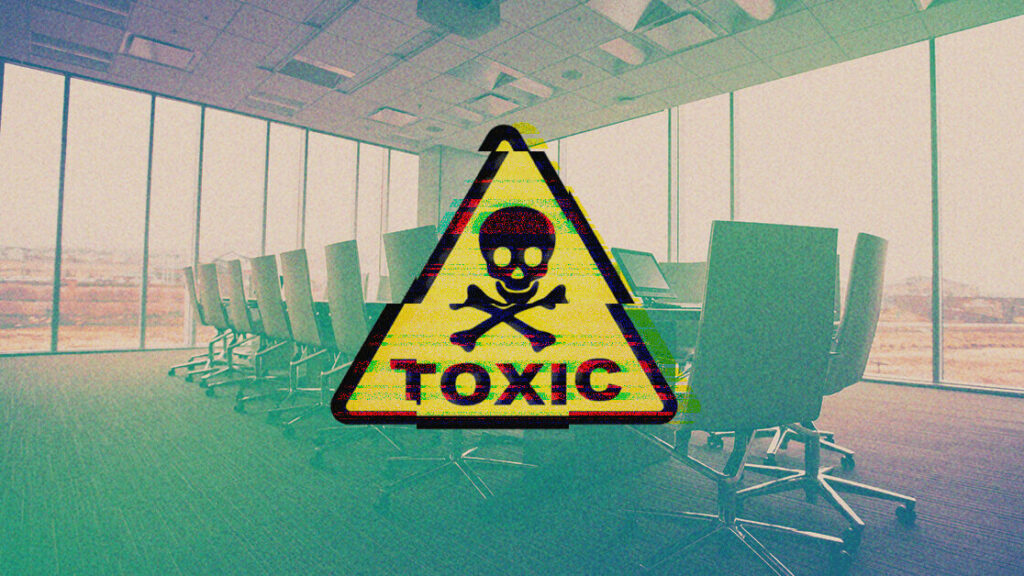 Leadership Fail:

Culture is delicate. It's hard to build and easy to destroy. It takes a shared commitment from leaders at every level to shape and maintain it. Then they must uphold it every day. I am a firm believer that the devil is in the details, and a toxic culture erodes people's desire to go beyond what is expected of them.
Culture Starts at the Top:
When your executives don't set the right tone for the company culture you want, you've already lost the game. Before you can make any cultural changes, your C-suite and senior leaders need to be aligned on their goals. But what's even tougher? Getting them to live the values and behaviors they commit to.
That's because many executives are unaware of how their personal habits, tendencies, and actions affect the entire company culture.
Negative Affect on Culture and Organizational Performance:

There's a saying in business that you should only measure what matters, which has led to a fixation on revenue, profits, and stock prices. You will find when you continue to read below, ignoring the intangibles of a toxic culture isn't a smart long term move for the bottom-line or anyone in a conscious leadership position that wants to keep their job.
Leaders Get Pushed Out:
As of 2020, the average tenure of a CEO leading a large market cap company is five years. Their failure rate within the first 18 months can be as high as 75%.
No one said the chief job was easy, but turnover in top leadership can cost your company major time and money. Not only will the team lose direction, but executives will also need to carve out time to find and replace the role- which is no simple task.
As a leader, not transforming a toxic culture not only affects job security but it has a severe impact on shareholder value.
Employees Get Sick in Toxic Environments:
Millennials may be perceived and labeled as the "burned out generation," but a toxic workplace affects everyone in negative ways. Research shows that overly stressful work environments increase absenteeism and leads to employees getting sick more often.
The monetary consequences of worker absences are clear. The CDC reports that productivity losses from missed work cost employers $225.8 billion, or $1,685 per employee each year.
Forget About Attracting The Best Talent in The Industry:
Another point worth highlighting is related to your organization's reputation. When employees leave positions, they tend to talk to other people in their areas of expertise. Negative word of mouth alone will kill your ability to recruit the best talent, but sites like Glassdoor that share anonymous feedback can be brutal for companies as they are held to a higher standard.
What's worse is that employment numbers are showing signs that we are near full employment in the US. If it's already getting difficult to find people qualified for the positions your business has open, a bad reputation will make your searches even more frustrating.
Conscious Leadership Solution:
Success at an organization is not only about "what" gets done, but as importantly "how" the company does it. This starts with leadership.
For this reason, self-insight is a big part of executive team solutions. Senior executives need to help the team build alignment, set vision, develop as a team, and hold each other accountable. At the senior level, you can't afford any weak links.
It's one thing to talk about the culture you want. You can even re-design your offices or create inspiring new values. But it's all lip service until you operationalize it.
The best place to start is by building a picture of success. For every role, you can build the specific requirements that will drive success in your culture. These success profiles form the foundation of your decisions for hiring, promotion, and development. Once you build that success into your structure, that's when your culture really starts to come alive.
Live2Lead
Travis